Media
This section of the website is aimed at providing information for journalists. If there is any information that you would like to see here, please let us know by emailing Michelle Caulfield.
David Clark, Chairman - Biography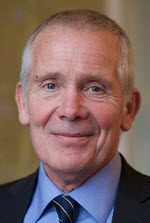 After graduating from London University with a BSc in Economics and Politics in 1969, David Clark has spent 49 years working in currency and capital markets for Bankers Trust, Commerzbank, HSBC and Bankgesellschaft before moving into non-executive director and advisory positions. He is a former Chairman of Charity Bank and a non-executive director of CafBank (both linked with the Charities Aid Foundation), was Senior Independent (SID) non-executive director of Tullett Prebon, and a non-executive director of Westpac Europe Limited. He is currently a Non-Executive Director on the Boards of the TPIcap SEF subsidiaries.
David was a senior advisor to the UK's Financial Services Authority and has sat on a number of Basel II working groups. He was President of ACI, The Financial Markets Association from 1992-95 and is an Honorary President of both ACI and ACI UK, and in March 2006 was appointed as Chairman of the Wholesale Markets Brokers' Association (now EVIA) and the London Energy Brokers' Association.
He is a currently a member of the Bank of England FX Joint Standing Committee and the Bank's Sonia Advisory Committee. He is a Non-Executive Director of Thomson Reuters Benchmark Services Ltd where he chairs the WM/Reuters Oversight Committee, and is also a member of the Ice Benchmark Administration Libor and IceSwap oversight committees.
Alexander McDonald, CEO - Biography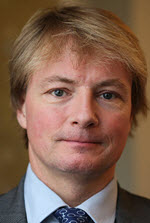 Alex McDonald joined the association as CEO in 2009. Prior to joining EVIA, Alex has spent his career in Banking and Fund Management. He has over twenty years of experience as a macro trader and portfolio manager, most recently he was a senior portfolio manager at BSAM Global Alpha Fund and prior to that a portfolio manager in global macro, at OLEA Capital Partners and at BlueCrest Capital focusing on commodities, fixed-income and currencies worldwide.
Additionally, he was a Director, in charge of Emerging Markets and currency trading at CSFB for eight years, and prior to that he was Executive Director at Goldman Sachs on their fixed-income proprietary trading desk. He joined JP Morgan in 1988 and subsequently traded with and managed their futures, fixed income arbitrage and FX teams. He holds an MA from Cambridge University in Geophysics/Geochemistry.
Our Media Advisers - Greentarget Ltd
The association has worked with Greentarget since 2008. In the first instance, we ask that members of the press contact either Melissa Rowling or Harriet Leatherbarrow or call them on 0207 324 5480. www.greentarget.co.uk.